Preventive Dentistry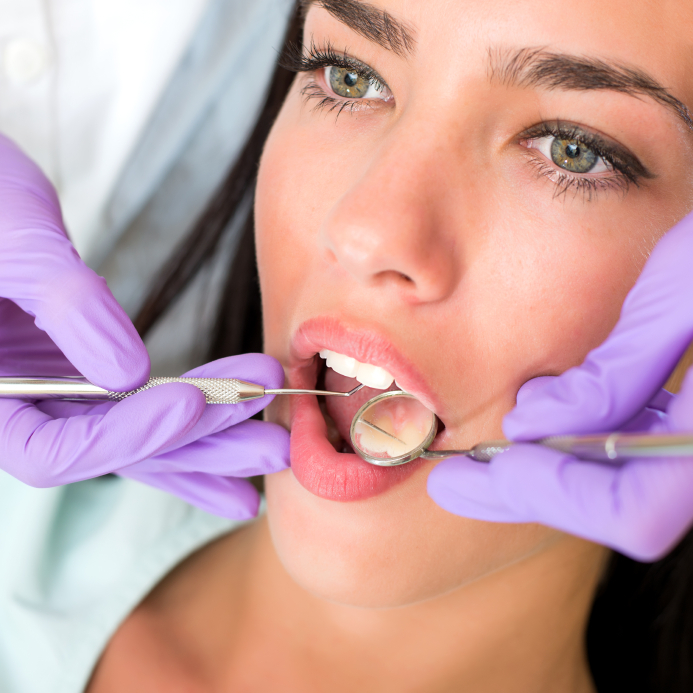 Your mouth performs numerous important tasks every single day. For it to be able to perform these tasks, it is important that you take care of it. Taking care of your mouth is essential for preventing serious issues including tooth decay, gum disease and more. By preventing oral health issues, you also help to protect the quality of your smile, your overall health, and your quality of life. Preventative care starts at home, but this home care is only part of the equation. At Coulter Family Dentistry, we offer preventative dentistry services to help you maintain optimal oral health.


Dental Cleanings

It is recommended that you have your teeth professionally cleaned at least twice a year. During these cleanings, we scrape all surfaces of your teeth, including the areas that you might otherwise miss or not clean well. With our tools, we can remove all buildup from your teeth, including plaque, tartar, bacteria and other debris. After the teeth are scraped clean, we polish your teeth to a smooth, beautiful finish.


Dental Exams

It is recommended that you have your mouth examined at least twice a year as well. These exams are usually done at the same appointment as your dental cleanings. Your exams are designed to check your teeth, gums and oral tissues for signs of damage, decay, infections and other issues, including oral cancer. We can spot issues in their earliest stages, which then allows us to take action and provide treatment before these issues grow worse. Also, a part of your dental exams are X-rays, which allow us to see the hidden structures of your mouth, including the areas between your teeth, the tooth roots, and your jawbone.


Dental Sealants

Dental sealants can protect your most vulnerable teeth from decay. Patients with sealants will see a significant reduction in caries and decay; many patients will go years without developing a cavity. Following the thorough cleaning of your molars, we can then hermetically seal the pits and fissures of the tooth with a liquid plastic material that will remain in place for several years.


Dental Hygiene

Along with providing you with twice yearly cleanings and exams, we can help you to develop good oral hygiene habits at home. It is important that you brush your teeth at least twice a day for at least two full minutes each time. Brush all surfaces of your teeth with a soft-bristled toothbrush, using gentle, circular motions. Flossing should be done at least once a day. Gently work the floss back and forth to get it between your teeth and scrape up and down the sides of each tooth. Make sure to get between each tooth as well as behind the very back teeth.


Fluoride Treatment

Fluoride is a naturally occurring element that helps to remineralize the teeth and protect them from the acid attacks of plaque and oral bacteria. It is lost daily as a result of demineralization, but it can be replaced. While most people get enough fluoride through treated drinking water and fluoridated oral care products, others do not. This lack of fluoride can leave you susceptible to tooth decay and cavities. We provide fluoride treatments, which are quick, simple, and completely painless. The treatments are topical. We apply a fluoridated gel to the surfaces of your teeth, and the fluoride absorbs directly into your enamel.


Dental Sealants

The chewing surfaces of your molars contain deep crevices and grooves that can easily collect bacteria and food particles and are very difficult to keep clean. As a result, these areas of the teeth are more susceptible to tooth decay and cavities. Sealants are a quick, easy application, made up of plastics and other materials, that are designed to cover over the crevices in your molars, preventing buildup and adding layer of protection against decay.

While brushing and flossing are essential habits for preventing serious oral health issues, but they are only a part of the equation. With preventative dental services, we can help you keep your mouth happy and healthy. Call Coulter Family Dentistry to schedule your appointment today at 509-924-1314.