Dental Implant FAQ Spokane Valley WA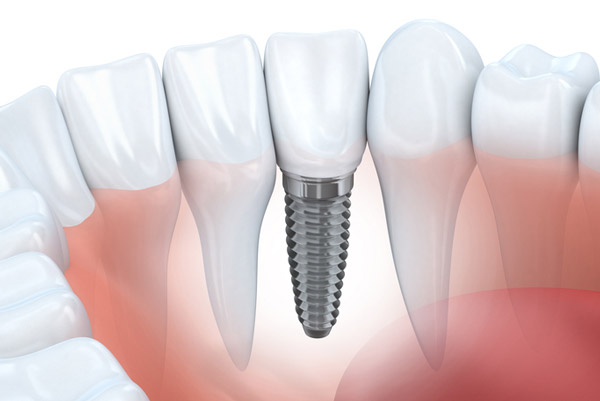 Are you tired of hiding your smile because of your broken teeth? You are no longer required to! Dental implants are the best way to improve the appearance and performance of your teeth.

Patients are sometimes concerned about dental implants, so some FAQs are answered to relieve your concerns. Get your best smile back at Coulter Family Dentistry where Dr. Travis Coulter and our team can help you with dental implants.


What Are Dental Implants?
A dental implant is a prosthesis used to substitute for missing teeth; it is not a natural tooth. They are tiny titanium fittings put into your jawbone to cover the spaces left by missing tooth roots. Using a dental implant, a dentist can affix a single crown, a permanent bridge, a complete or partial denture, and any combination. Prior to being crowned, the implant will integrate with your jawbone, which will take place over several months.

Dental implants are an option for anyone who is missing one or several teeth. However, because each patient has different needs, it is essential to speak with an expert beforehand. You can consult with Dr. Travis Coulter and our team or call us at 509-924-1314 to schedule an appointment for your particular issue, and our dentists will develop a personalized treatment plan just for you.


Are Dental Implants Safe?
Dental implants are safe and for many years they have been utilized successfully for dental restorations. As innovative tools, they offer a safe and effective technique to restore lost teeth. Dental professionals choose hygienic methods and practices to reduce the risk of infections.


Dentures vs. Implants: Which is Safer?
Since dentures put just a small amount of biting pressure (approximately 10% less than genuine teeth) on the jaw, bone loss is a common adverse effect. Without this constant stimulation, the bone that normally supports the teeth begins to resorb or fade away. Due to the following bone loss, dentures that were formerly tightly fitted may gradually become uncomfortable and loose. Dental implants provide a remedy for this issue by recreating up to 85% of the chewing power lost due to tooth loss. They also have numerous other advantages over detachable dentures and bridges. So, implants are a safer option.

Robust titanium posts serve as dental implants. After implants are placed and fused with the jawbone, they become a permanent feature of the smile. Implant failure is uncommon unless the person starts smoking or develops tooth decay during the operation. Another alternative for covering implants is to use crowns, which are sturdily made caps that feel and look like actual teeth. Moreover, implants can support bridging or dentures.


What Are the Negative Aspects?
Mild inflammation and infections are possible; the dentist will assist you in controlling them if they occur. Dental implants are pricey, and the price may go up if a bone or gum graft is necessary.

To schedule an appointment for dental implants with Dr. Travis Coulter and our team at Coulter Family Dentistry, call us at 509-924-1314 today.