Am I a Candidate for Dental Implants? Spokane Valley WA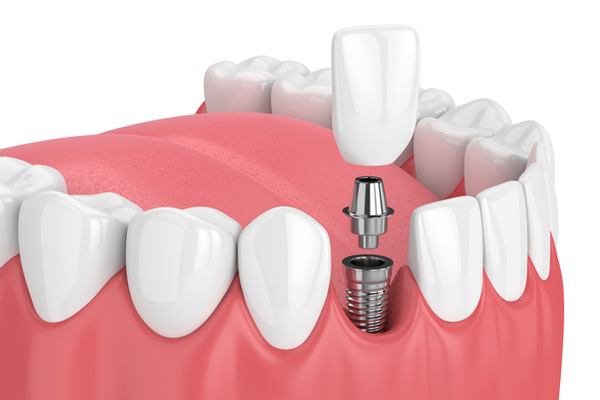 Are you missing a few teeth, causing you to feel insecure about your smile? The good news is that dental implants would be perfect for you.

Anyone who maintains good oral health has no gum disease, and does not suffer from tooth decay is the perfect candidate for dental implants.

Dental implants are high-tech replacement teeth that can replace the tooth structure. Dr. Travis Coulter and our team can explain more about the details of the procedure.

Dental implants are a state-of-the-art solution and are commonly used to replace missing teeth.


Act like Natural Teeth
Dental implants help bring back full chewing power, making them great for individuals who have lost their teeth due to old age or an accident.

The best part is that patients cannot differentiate between dental implants and their natural teeth. This means that they can eat normally, as well as floss and brush exactly the way they would their natural teeth.


Prevent Bone Loss
Without teeth, the jawbone starts to deteriorate since there is no stimulation. If you do not place an implant within the first year of losing your teeth, you can experience a 25 percent loss in the volume of the bone area. This will only continue over the years until it is too late to opt for a dental implant.

Since dentures quickly become loose, they speed up the process of bone loss. However, implants replace the tooth along with the root, allowing chewing patterns to return to normal, which is why they allow stimulation for bone growth.


Last Forever
Unlike a dental bridge that only lasts for a decade, dental implants can last forever. Titanium is used for the implant, allowing it to merge with the jawbone.

Since dental implants are non-toxic, the body does not reject them, making them the perfect replacement for natural teeth.


Keep Surrounding Teeth Stable
When there is a gap in your mouth, the teeth surrounding the gap start to shift crookedly to fill it; this causes the teeth to shift from their position, affecting the way you bite and chew, as well as the appearance of your teeth.

This makes it difficult to place implants later, while poor bites may cause issues with the temporomandibular joint, causing headaches and intense pain in the mouth.


Prevent Premature Aging and Facial Sagging
Bone loss caused by missing teeth is often accompanied by facial sagging. This is when some part of the face slowly collapses, creating a lesser distance between the nose and the chin.

Facial sagging leads to wrinkles around the mouth, a pointed chin, and thin lips, making an individual look older than they really are.

Do you want to learn more about dental implants? Coulter Family Dentistry specializes in providing dental care for individuals with missing teeth and will be able to help you right away.

Learn more about whether you are a candidate for dental implants by calling 509-924-1314 or check out our Dental Implant FAQ.