Prophylaxis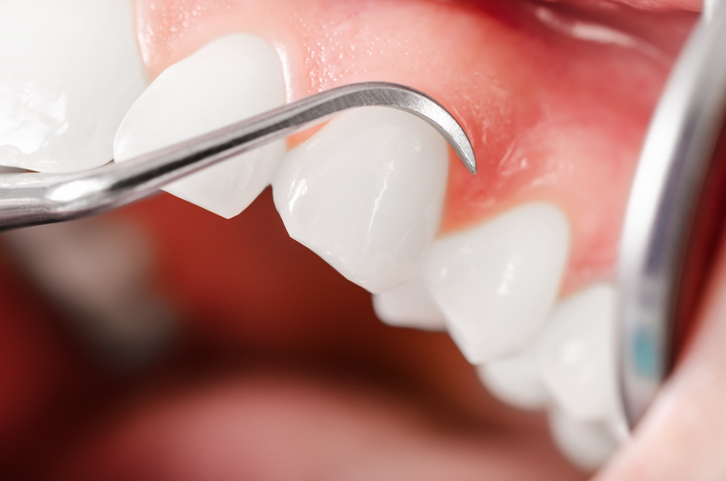 Gum disease is a serious issue that is caused by a bacterial infection in your mouth. The bacteria irritate your gums and cause the tissue to become inflamed. Irritated, inflamed tissue begins to pull away from your teeth, which creates pockets. Bacteria fall below the gum line and colonize in these pockets, continuing their destruction. Your periodontal ligaments and jawbone become weak, and your gums recede. Your teeth become unstable and may ultimately fall out. When gum disease develops, treatment is needed. At Coulter Family Dentistry, we can help to halt the progression of gum disease with prophylaxis.


What is Prophylaxis?

A prophylaxis is a type of dental cleaning. With this type of treatment, we thoroughly clean your teeth. Prophylaxis is important for putting a stop to the progression of gingivitis and gum disease.


Why Do I Need Prophylaxis?

There are many reasons for prophylaxis. These include:


| | |
| --- | --- |
| • | Removing tartar. Tartar, also called calculus, is a plaque that has hardened. It cannot be removed with regular brushing and flossing, no matter how often or how well you perform these habits. If left on the surfaces of your teeth, tartar can continue to collect new plaque and bacteria, causing serious problems for the health of your gums and your whole mouth. |
| • | Improving the quality of your smile. A thorough cleaning of your teeth can help to remove unsightly surface stains, restoring a brighter, more confident smile. |
| • | Freshening your breath. One common symptom of gum disease is chronic bad breath or halitosis. This issue is caused by bacteria and rotting food particles below your gum line. By thoroughly cleaning your teeth, we can eliminate this buildup, which noticeably improves your breath while also alleviating irritation. |
| • | Identifying different health issues. During your prophylaxis, we perform a thorough exam of your mouth. This allows us to check for signs of gum disease and oral cancer. We can even spot symptoms that can point toward health issues such as diabetes, gum disease, kidney issues, and more. |
What Does a Prophylaxis Entail?

There are several stages involved in prophylaxis.


| | |
| --- | --- |
| • | Supragingival cleaning. Also called scaling, this is the thorough cleaning of the surfaces of your teeth above the gum line. A tool called a scaler is used to eliminate all buildup, including plaque, tartar, bacteria, and more. |
| • | Subgingival cleaning. This is the cleaning of the areas just below your gum line. We remove plaque, tartar, and another buildup from periodontal pockets. |
| • | Root planing. Root planing is the cleaning of the root surfaces of your teeth. Specialized tools are inserted below the gum line to smooth the surfaces of your tooth roots, removing plaque, bacteria, and other debris. In doing so, your gums can begin reattaching to your teeth. |
| • | Antibacterial medication. After performing a scaling and root planing, an antibacterial rinse is often administered, which helps to eliminate any bacteria that might still be lingering below the gums. |
| • | An oral exam. We thoroughly examine your mouth and take X-rays. With X-ray images, we can assess the extent of the damage and determine the areas of your mouth that need treatment. |

With prophylaxis, we can put a halt to gum disease destruction. Regular prophylaxis is recommended as a preventative measure twice a year. It may be recommended more often in the event of periodontitis. For more information, call Coulter Family Dentistry today at 509-924-1314.