Tooth Colored Restorations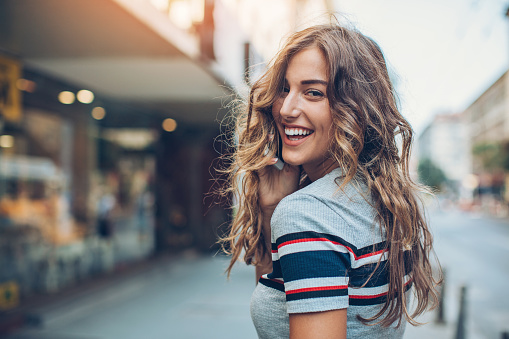 When your teeth have been damaged or have suffered decay, getting treatment is essential. Whether you have a cracked tooth or a cavity, or you have suffered tooth loss, dental restorations can help to restore the health of your mouth and your quality of life. At Coulter Family Dentistry, we can also help to restore the appearance of your smile with colored tooth restorations.


Tooth Colored Fillings

Dental fillings are a common treatment used for cavities. Traditionally, cavities have been filled using amalgam, a material that consists of a mixture of metals suspended in mercury. While incredibly strong, they are also very noticeable. Tooth-colored fillings use composite resin, which is made up of a mixture of plastic, fine glass, and other materials. This material blends in with the rest of your natural teeth, making them ideal for treating cavities in your visible teeth.


Porcelain Inlays and Onlays

Inlays and onlays are indirect fillings often used to treat cavities in the chewing surfaces of your molars. They help to strengthen the affected tooth when a regular filling might otherwise compromise it. While inlays and onlays can be made from multiple different materials, porcelain matches the color of your natural teeth. No one will be able to see flashes of gold or silver when you speak.


Dental Bonding

Dental bonding is a treatment used to restore teeth affected by minor cosmetic damage. Bonding uses composite resin to treat issues such as small chips and cracks, gaps between your teeth, misshapen teeth, small teeth, and discoloration. In addition to perfectly matching the color of your natural teeth, composite resin is versatile and can be shaped to meet some different needs to enhance the beauty of your smile.


Porcelain Veneers

Porcelain veneers are another common treatment for restoring teeth affected by minor cosmetic flaws. Veneers are thin shell-like structures that are made to be bonded to the front surfaces of your teeth. They effectively cover over a variety of flaws, including chips, cracks, gaps, slightly overlapping, misshapen teeth, and discoloration. Porcelain is a fairly strong material that not only matches the color of your natural teeth but also reflects light just like your natural tooth enamel.


Ceramic Crowns

Crowns are a common treatment used to restore damaged teeth. Crowns are restorations that resemble small caps. They encase the entire visible surface of a damaged tooth, effectively holding a damaged tooth together to prevent further damage. A crown can also help to prevent infection while also restoring strength to the damaged tooth so that it can function normally. Crowns can be made from many different materials, including metal, porcelain fused to metal, and ceramic. Ceramic crowns provide a perfect restoration, not only matching the color of your natural teeth but reflecting light just like your natural enamel as well.


Dental Implants

Dental Implants are a treatment used to replace missing teeth, providing an alternative to bridges and dentures. This treatment uses small titanium posts that are surgically placed into your jawbone. The posts then provide support for ceramic crowns. Once in place, no one will be able to tell the difference between your implants and your natural teeth.

If you are interested in learning more about tooth-colored restorations, and if they are right for you, call Coulter Family Dentistry today at 509-924-1314.