Dentures Spokane Valley, WA

At Coulter Family Dentistry, we want to help you improve your quality of life, especially if you have been suffering from tooth loss. Tooth loss can mean a serious change in the way you live your life. It becomes more difficult to eat foods that you once enjoyed, and sometimes you can develop and affectation in the way your speak. Some people even find that they start to lose self-confidence and smile less following tooth loss. There are so many great tooth replacement options available to our patients today, and dentures are one of the best!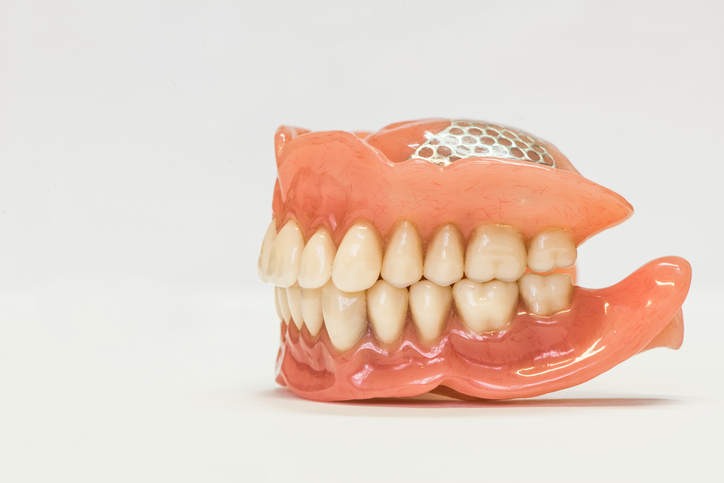 Denture services we provide:
| | |
| --- | --- |
| • | Full Dentures (Conventional, Immediate) |
| • | Partial Dentures |
| • | Denture Adjustments |
| • | Denture Repairs and Relines |
| • | Metal free Partials |
| • | Temporary Partials |
| • | Implant Retained Dentures |

If you are tired of having a poor fitting denture and nothing seems to help, you might be a candidate for an implant retained denture.




Implant Retained Dentures
Some patients who currently have complete dentures or patients who are in the process of transitioning to complete dentures are candidates for implant retained dentures. This is a specific form of a denture that has components that connect to dental implants. This allows a denture to be retained or held in place without coming loose and allows a patient to apply chewing forces that far exceed the chewing forces that can be achieved with a denture alone. There are many different options and variations.

Whether or not a patient is a candidate for this procedure and what options and variations are best for a patient is determined by performing a comprehensive consultation.


The Process of Receiving Dentures
When you decide on dentures, we will set you up with an appointment for a no-obligation consultation. During your consultation, we will discuss what you would like to accomplish with dentures. If you are only missing a few teeth we can consider a partial denture, and if you are fully edentulous (lacking all teeth) or near fully edentulous we will probably consider some form of the full denture.

Once we determine what kind of denture we will be crafting for you, it will be time to take an impression of your mouth. We use the impression to craft a custom denture designed specifically for your mouth. If you have decided that you would like implant retained dentures, we will begin the process of placing the dental implants.

Dental implant placement is a surgical procedure where we place titanium implant posts into your jawbone at strategic points. Once healed, these implant posts will act as anchors for the dentures, making them much more stable than normal dentures.

Once the denture has been crafted, we will have you back to our office so that we can ensure that it fits well. We will make any changes that we need to so that it feels comfortable and natural in your mouth. It will take some time to get used to your new denture, but after a few weeks, it will feel fine.

Call us today at 509-924-1314 to schedule your appointment.